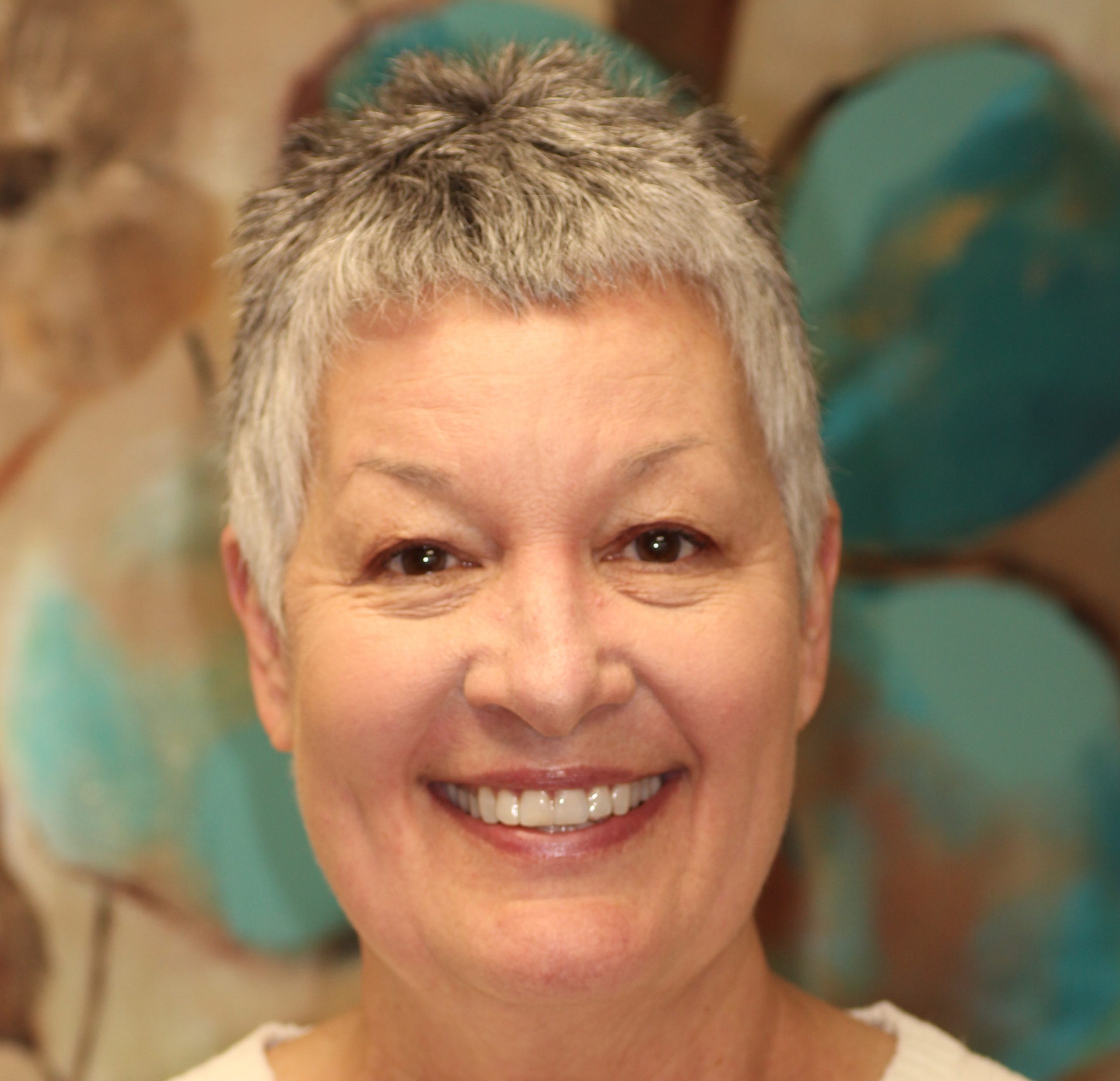 Joy, Business Team Manager & Financial/Insurance Coordinator
Joy has been with our team since June 1, 2015, having relocated from Virginia to be with her daughter and family.
Joy has been in the dental profession for over 20 years as a business assistant and financial coordinator. She particularly enjoys her position as it enables her to get to know the patients on a personal level.
Outside of the office she enjoys cooking, decorating and spending time with her husband, Bill, family and especially the five grandchildren.
---
Katie, Patient Care Coordinator
Katie joined the Landry Family Dentistry Team in February 2020.
With a background in business sales and marketing, she has been in the dental field since 2011. Katie enjoys getting to know patients and ensuring they have a positive experience with a friendly and comforting smile.
Most of her free time is spent with her 13 year old son, boyfriend, and extended family members. She also enjoys baking, playing the flute, spending time outdoors doing yardwork, walking, playing tennis, and biking.
---
Kelly, Dental Hygiene Coordinator
Kelly joined the Landry Family Dentistry team in June 2018. After being a dental assistant for four years, she obtained her Registered Dental Hygiene license from Cuyahoga Community College in 2018.
Kelly wants every patient to have a comfortable and enjoyable experience at the dentist. She loves helping people understand the importance of good oral hygiene.
Outside of the office, Kelly enjoys spending time with her husband, Joe and their new poochon puppy named Dakota. Her hobbies include going to Cedar Point, traveling, and bike riding.
---
Monica, EFDA
Monica joined Landry Family Dentistry in 2014.
Monica began her career in Dental Assisting in 2008. She became licensed as a Certified Dental Assistant and also earned a certificate in Coronal Polishing in 2016 through the National Board. In 2017, Monica completed the Expanded Functions Dental Auxiliary (EFDA) training at Stark State College. As an EFDA, Monica is highly skilled in the placement of dental restorations, such as fillings and sealants.
In Monica's free time, she enjoys traveling. In May 2015, she had an opportunity to visit Haiti on a Dental Mission trip to serve a remote community and promote dental health. She also enjoys outdoor sports including running and biking. Her favorite past times are spent with her family, especially her nieces and nephews.
---

Rebecca Thompson, Certified Dental Assistant
Rebecca started as an intern at Landry Family Dentistry in February 2019 and was hired in April. She attended school at the Medina County Career Center where she studied Dental Assisting. Rebecca is a Certified Dental Assistant and hopes to continue her education to become an Expanded Function Dental Auxiliary (EFDA). Rebecca loves to help and care for our patients and shares her enthusiasm about the dental field.
When Rebecca is not in the office enjoying dentistry you can find her out shopping with her 2 daughters or fishing with her son. Rebecca also enjoys cooking, working out, spending time with family and friends and the outdoors. She is a Cleveland sports fan and also loves Ohio State football.
---

Ashley, Certified Dental Assistant
Ashley is a board certified dental assistant. She graduated from Medina County Career Center's dental assisting program in 2012, where she was inducted into the National Honor Society.
She has worked in many areas of dentistry, including oral-maxillofacial surgery and as a dental assistant instructor. Ashley has her sealant certification and is also an American Red Cross CPR instructor.
Other than dentistry, Ashley's passions are fitness and traveling to new places. Outside of the office, she can be found in the gym, enjoying time with her family canoeing, and planning her next vacation adventure. She is also an enthusiastic sports fan. Her favorites being football and hockey.
---

Tracey, EFDA
Tracey joined Landry Family Dentistry in December, 2020. Tracey began her career as a dental assistant in 1991 before graduating from Case Western Reserve University as a board registered Expanded Function Dental Assistant in 1999. Tracey enjoys her work as an EFDA and she finds it very rewarding. She enjoys working on complicated and challenging procedures. Tracey has three grown children and two grandsons. She enjoys spending time with them, as well as traveling, hiking and motorcycle riding with her husband.