Preventative Dental Services
Medina & Seville OH
Medina and Seville Dentistry at its best!
Preventative Dental Services in Medina & Seville OH
Preventative dental services in Medina & Seville OH is essential for maintaining good oral health and preventing dental problems. At Landry Family Dentistry, patients can expect personalized care and attention tailored to their unique needs and goals. With regular checkups, cleanings, fluoride treatments, sealants, and patient education, patients can enjoy a lifetime of healthy, beautiful smiles. In addition to preventive services, Landry Family Dentistry also offers patient education on proper oral hygiene habits. This includes guidance on how to brush and floss effectively and tips for maintaining a healthy diet that is low in sugar and acid. Dr. Joseph Landry II and our dental team will also happily answer any questions patients may have about their oral health and provide recommendations for products and techniques that can help improve their oral hygiene routine.
Complete Family Dental Care
We understand that dental health is essential for everyone in the family, from young children to seniors, so we provide personalized care and treatment plans to meet each patient's unique needs.
Landry Family Dentistry is dedicated to preserving your long-term oral health, and regular checkups are a central part of our commitment to you. Dr. Landry and our caring dental team will thoroughly examine your teeth and gums for any potential signs or indicators of decay, periodontal disease, or other issues. To gain further insights into the condition of your mouth, comfortable digital X-rays may be taken for an in-depth look at tooth structure and jawbone health and alignment.
Dental Cleanings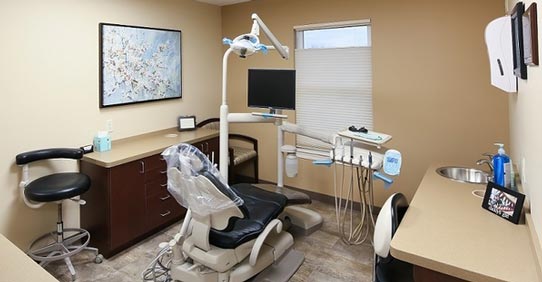 Request An Appointment
You are invited to contact our friendly Medina and Seville dentistry practice today and schedule your next dental cleaning, cosmetic dental assessment, or restorative dentistry needs. Dr. Joseph Landry II and our talented dental team welcome you to join our dental family and experience the genuine Landry Family Dentistry difference! Smiles of all ages are welcome! Our Mission
To provide whole family dental care with a breadth of services in a clean, professional, and family atmosphere where our patients' concerns come first and genuine care is our top priority.