Same-Day Crowns
Medina & Seville OH
Medina and Seville Dentistry at its best!
One Appointment, One Amazing Smile: Same-Day Crowns in Medina & Seville OH for Unmatched Convenience
At Landry Family Dentistry, our remarkable same-day crown service is a game-changer in restorative dentistry. Dental crowns and bridges have long been favored for restoring and replacing damaged or missing teeth. At Landry Family Dentistry, we take these restorative treatments to a whole new level. This treatment is effective and beautifully customized to match the color and form of your natural teeth, ensuring a flawless and beautiful-looking result.
Step into a World of Efficiency – Advanced CAD/CAM Technology
Our commitment to excellence and investment in advanced CAD/CAM technology sets us apart from the rest. Dr. Landry utilizes cutting-edge computer-aided design and computer-aided manufacturing to create crowns with unparalleled precision and efficiency.
With this innovative approach, we can protect your teeth with finished crowns on the same day you visit. Yes, you read that correctly – same-day crowns!
Gone are the days of numerous appointments and waiting weeks for your final restoration. We understand your time is valuable and aim to deliver the highest quality dental care without sacrificing your convenience.
SAME-DAY CROWNS IN MEDINA OH
By choosing our same-day crowns service, you're saving time and investing in your oral health and overall well-being. Our crowns are expertly crafted from high-quality materials such as porcelain or metal alloys, ensuring durability and longevity.
The customized nature of our crowns means they will esthetically blend in with your natural teeth, giving you a smile that boosts your confidence.
Also, you can bid farewell to discomfort, temporary restorations, and the inconvenience of multiple visits. Experience the convenience and exceptional results that our advanced technology delivers.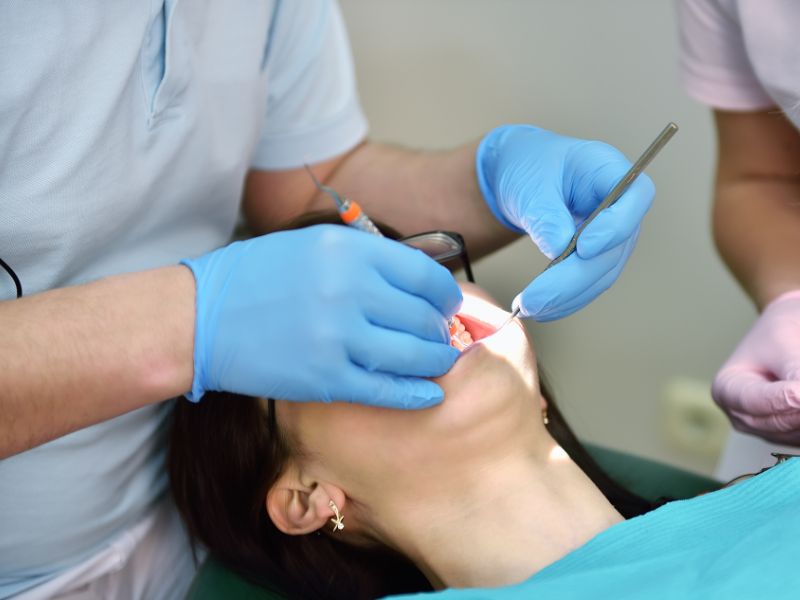 EXPERIENCE SAME-DAY CROWNS FOR INSTANT DENTAL TRANSFORMATION
Don't wait any longer to restore your smile and regain your confidence. Contact us today at Landry Family Dentistry to schedule your same-day crown consultation. Experience the convenience, precision, and outstanding results our advanced technology and dedicated team can deliver.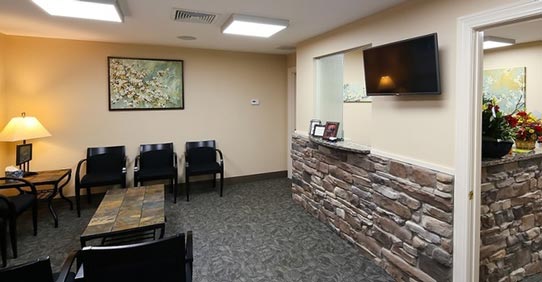 THE FUTURE OF DENTAL RESTORATIONS IS HERE
This treatment can improve the appearance of yellow or stained teeth, boosting patients' confidence and self-esteem and helping them achieve a brighter, whiter smile. Teeth whitening involves using a special bleaching agent to remove surface stains and discoloration from the teeth. At Landry Family Dentistry, we use professional-grade whitening products that are safe and effective, and Dr. Landry carefully monitors the process to ensure optimal results. The results of teeth whitening treatment can last a long time, but it is essential to maintain good oral hygiene habits and to avoid foods and drinks that may cause staining.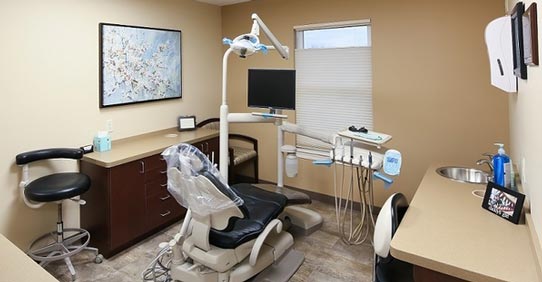 Request An Appointment
You are invited to contact our friendly Medina and Seville dentistry practice today and schedule your next dental cleaning, cosmetic dental assessment, or restorative dentistry needs. Dr. Joseph Landry II and our talented dental team welcome you to join our dental family and experience the genuine Landry Family Dentistry difference! Smiles of all ages are welcome! Our Mission
To provide whole family dental care with a breadth of services in a clean, professional and family atmosphere where our patients' concerns come first and geniune care is our top priority.