Dental Veneers
Medina & Seville OH
Medina and Seville Cosmetic Dentistry at its Finest
Transform Your Smile Confidently with Veneers in Medina, OH
Dreaming of a flawless smile that exudes confidence? Veneers might be the answer you have been searching for. Imagine effortlessly concealing imperfections like stains, gaps, or minor misalignments, leaving you with a naturally radiant smile.
At Landry Family Dentistry, we understand the transformative power of veneers. More than just a cosmetic enhancement, they're a confidence booster, allowing you to face the world with a newfound self-assurance.
Now, stepping into a dentist's office might evoke apprehension, but at our dental practice, we promise a different experience. Think of us as your partners on this journey, guiding you with care and understanding. Your comfort is our priority, and with our skills and our state-of-the-art technology, your veneer procedure will be as seamless and stress-free as possible.
Welcome to Landry Family Dentistry, where your dream smile meets compassionate, personalized care.
Comprehensive Dental Veneer Services
Considering veneers in Medina, OH? At Landry Family Dentistry, we provide in-depth consultations, understand your needs, discuss treatment options, and develop a personalized veneer plan just for you.
We Provide Complete Guidance
Why Would You Need Veneers in Medina, OH?
Veneers are the perfect solution for those seeking a radiant, flawless smile. Whether you have stained teeth, gaps, or minor misalignments, veneers offer a minimally invasive way to transform your teeth's appearance. Crafted from ultra-thin porcelain, veneers are custom-designed to fit your natural teeth seamlessly, providing a natural and beautiful look.
Veneers can dramatically enhance your smile. Beyond aesthetics, veneers correct a multitude of dental imperfections such as stains, gaps, misalignment, or imperfections boosting your confidence and transforming your self-image.
Embrace the Long-Term Benefits of Veneers in Medina, OH!
Investing in veneers offers you long lasting confidence and oral health. Here are just a few of the benefits:
1

Enhanced Confidence

Smile with confidence, showcasing flawless teeth every day.

2

Stain Resistance

Enjoy a brighter smile, resistant to coffee, tea, and tobacco stains.

3

Durable and Long-Lasting

Veneers are exceptionally durable, providing lasting results for years with proper care.

4

Natural Appearance

Crafted to mimic natural teeth, veneers blend seamlessly, ensuring a natural and beautiful smile.

5

Minimal Maintenance

Maintain your veneers with regular oral hygiene, similar to your natural teeth, to keep your smile radiant and avoid extensive upkeep.

Choose veneers for a beautiful smile and increased confidence. Discover the enduring benefits of veneers at Landry Family Dentistry today!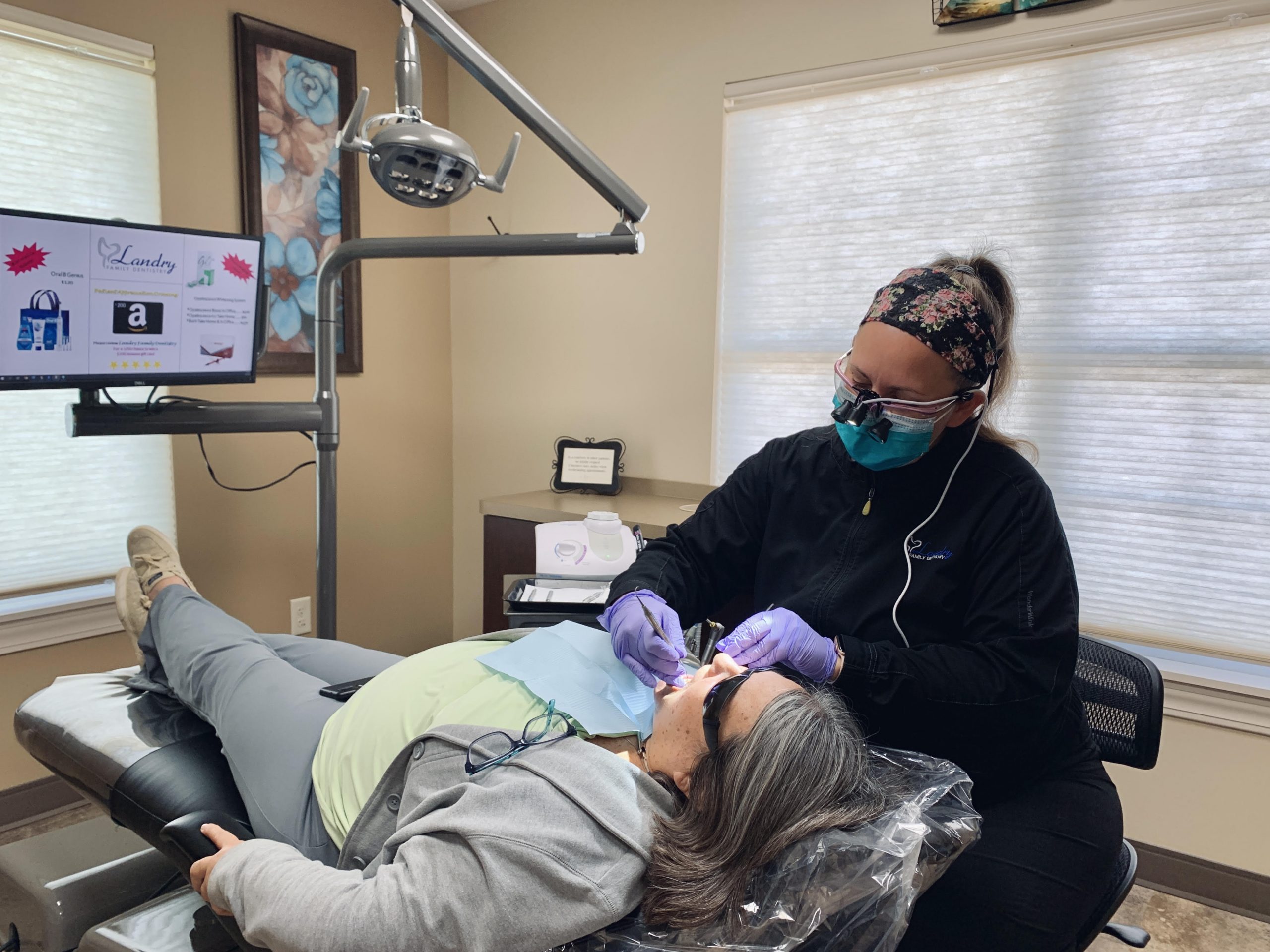 Veneer After-Care: Preserving Your Radiant Smile after a Procedure
Congratulations on your new veneers in Medina, OH!
To ensure your veneers continue to serve you for years to come, it's crucial to follow a proper after-care routine.
Here are some guidelines to maintain the brilliance and longevity of your veneers:
1

Gentle Oral Hygiene:

Use a soft-bristled, electric toothbrush and non-abrasive, sensitive toothpaste.

Floss daily for healthy gums and

veneers

.

2

Regular Dental Check-ups:

Schedule routine oral hygiene appointments.

3

Avoid Staining:

Limit coffee, tea, wine, and tobacco.

Rinse your mouth and maintain oral hygiene after indulging.

4

Mindful Eating:

Natural teeth and veneers are "jewels, not tools." 

Please refrain from abusing your teeth and veneers on hard objects

and extremes in hot/cold foods.

Ex. Biting into an apple or carrot, chewing fingernails, etc.

5

Mouthguards & Address Teeth Grinding:

Wear mouthguards while playing sports or if you grind your teeth in your sleep or during the day

6

Maintain a Balanced Diet:

Nutrient-rich foods support veneer longevity.

Remember to be cautious when eating and avoid using your front teeth.

7

Handle with Care:

Avoid using veneers as tools; be mindful of hard objects.

Ex. Avoid using them to open containers or packages.
By following these after-care instructions and maintaining regular dental visits, your veneers will continue to shine brightly, giving you a radiant smile for years to come. If you have any questions or concerns about your veneers, contact Landry Family Dentistry.
Your satisfaction and oral health are our top priorities!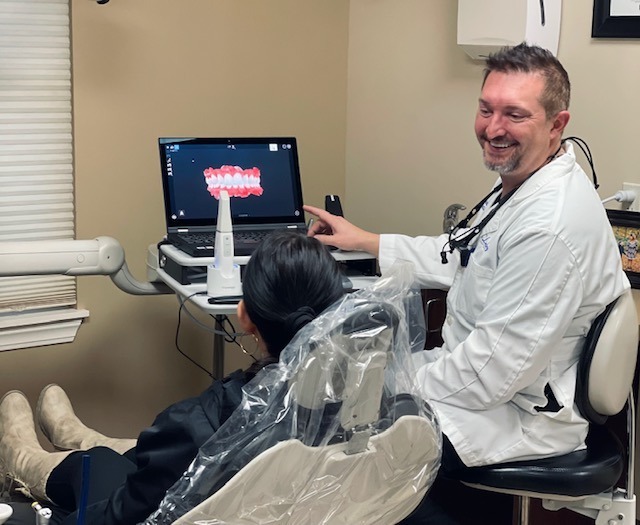 Your Journey to a Beautiful Smile Begins Here!
Ready to transform your smile and boost your confidence? Schedule a consultation with Landry Family Dentistry in Medina, OH, and discover the life-changing benefits of veneers. Our team is committed to providing expert treatment, comfortable care, and the highest level of customer service.
Contact us today to book your appointment. Your radiant smile awaits!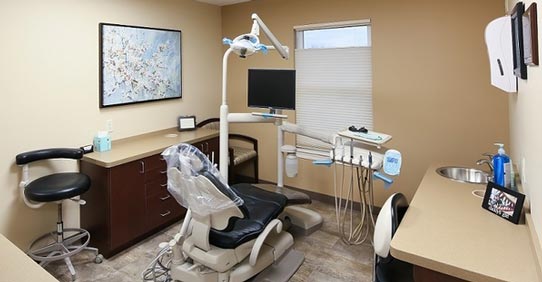 Request An Appointment
You are invited to contact our friendly Medina and Seville dentistry practice today and schedule your next dental cleaning, cosmetic dental assessment, or restorative dentistry needs. Dr. Joseph Landry II and our talented dental team welcome you to join our dental family and experience the genuine Landry Family Dentistry difference! Smiles of all ages are welcome!