Cosmetic Dental Services
Medina & Seville OH
Medina and Seville Dentistry at its best!
Cosmetic Dental Services in Medina & Seville OH
At Landry Family Dentistry, we believe that you deserve to feel 100% confident with your smile. If you are not satisfied with your current smile, we are here to help. Is there something about your teeth that keeps you from feeling confident in your smile? At Landry Family Dentistry, we thrive on creating a comfortable environment for you to share your concerns or insecurities about your smile here in Medina & Seville OH. We will work to create a customized plan to bring your dream smile to life. Cosmetic dental dentistry has gained widespread popularity among individuals seeking to enhance their smiles and gain more self-confidence. Landry Family Dentistry offers various cosmetic dentistry services to help patients achieve the smile they have always wanted. Our cosmetic dental services include everything from teeth whitening to veneers and clear aligner orthodontics, multiple options are available to suit different needs and desires.
A Complete Smile Makeover | Cosmetic Dental Services in Medina & Seville OH
This is a comprehensive cosmetic dental service that can completely transform your smile. Our smile makeover service typically begins with an initial consultation to determine your needs and desired outcome. From there, we develop a customized treatment plan to address any issues, including misaligned or crooked teeth, stained or discolored teeth, or chipped and broken teeth.
Dental implants and crowns in Medina & Seville OH can be used to restore a healthy-looking smile for severely damaged or decayed teeth. Cosmetic dental bonding is used for fixing minor chips or cracks in the teeth.
No matter what treatment you choose, a smile makeover can be life-changing. So why wait? Start your journey to a beautiful and confident smile at Landry Family Dentistry today!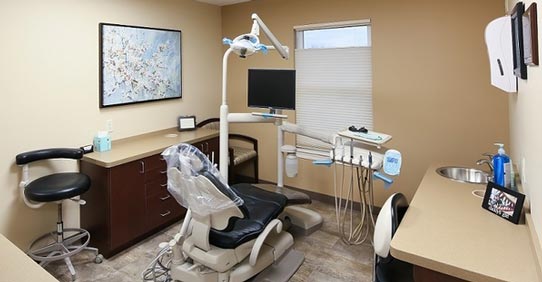 Request An Appointment
You are invited to contact our friendly Medina and Seville dentistry practice today and schedule your next dental cleaning, cosmetic dental assessment, or restorative dentistry needs. Dr. Joseph Landry II and our talented dental team welcome you to join our dental family and experience the genuine Landry Family Dentistry difference! Smiles of all ages are welcome!
Teens and Children Too
At Landry Family Dentistry, we understand that teenagers and children have unique dental needs and concerns, so we offer various dental services specifically designed to address those needs. Dr. Landry and dental team are trained to provide high-quality dental care to teenagers and children in a comfortable and welcoming environment.
We prioritize patient education and strive to empower our teenage patients to take charge of their oral health and also educate and encourage younger children and their parents to make good habits that will last a lifetime. We provide information and resources on proper oral hygiene techniques, healthy eating habits, and other lifestyle factors that can impact oral health. Dr. Landry and team are happy to answer any questions or concerns our teenage and children patients may have about their dental care.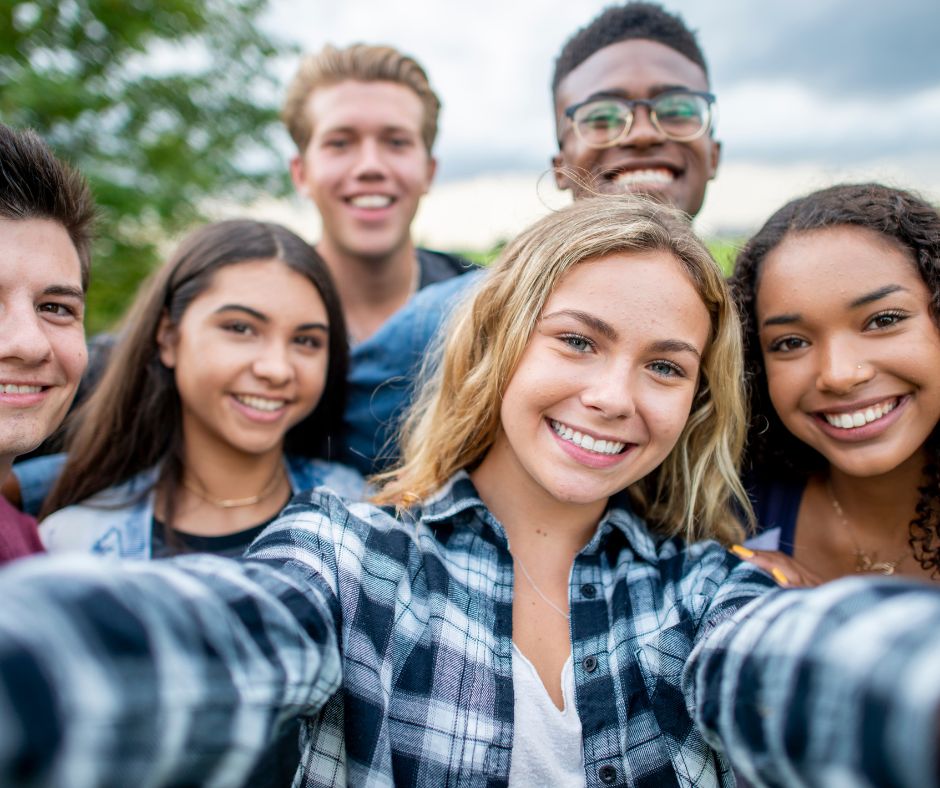 Additional Cosmetic Dental Services in Medina & Seville OH
At Landry Family Dentistry, we recognize that each patient's needs are unique. That is why we take the time to get to know our patients and tailor-make plans specifically for them to achieve their desired results.
No matter what dental procedure best fits your needs and desired outcomes, our experienced team of dental professionals will provide you with the highest quality care. We understand how a person's smile can affect their self-confidence, so we strive to ensure each patient is satisfied with their results. Our team has extensive experience in cosmetic and preventative dentistry, so we can help you achieve your desired results and can enjoy a fantastic smile. We also perform general dental procedures such as cleanings and fillings to keep your mouth stay healthy over your lifetime. Our Mission
To provide whole family dental care with a breadth of services in a clean, professional and family atmosphere where our patients' concerns come first and geniune care is our top priority.