Dental Technology
Medina & Seville OH
By providing the latest and greatest advancements in dental technology, our patients enjoy superior diagnostic abilities and customized treatment options for a unique and individualized approach to care. At Landry Family Dentistry, our patients value seeing first hand their mouth, gums, and teeth in a new and more advanced way than experienced previously. Educating our patients on their oral health status is central to our purpose at Landry Family Dentistry. We welcome you to experience true state-of-the-art care with our technology difference!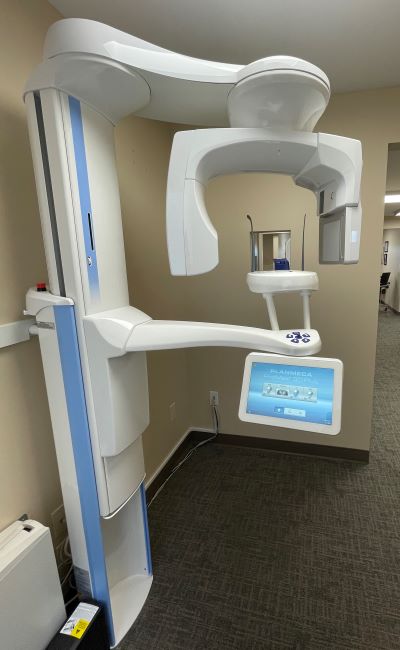 Dental Technology in Medina & Seville OH: Digital 3D CBCT & 2D Panorex
Our patients rave about having all radiographs in our office taken comfortably with the use of our top-of-the-line digital CBCT and Panorex!
This technology effectively eliminates the pinching and gagging of uncomfortable bulky intraoral x-ray sensors and tabs. New patients especially notice the comfort difference this equipment provides, and Dr. Landry and team appreciate the diagnostic quality of the 3D and 2D images.
Intraoral 3D Impression Scanner
The comfort and accuracy of our state-of-the-art intraoral impression scanner technology is a game-changer for our patients! Gone are the days of old pinching and gagging traditional methods of messy impressions!
Our two intraoral scanners are shaped like a wand for comfortable navigation in the mouth, capturing detailed 3D digital dental impressions. At Landry Family Dentistry, we understand the importance using the best technology to maintain your optimal dental health. The detailed 3D images produced by the intraoral impression scanners are used for many purposes, including as part of our streamlined same-day CAD/CAM protective crown abilities. This scanner technology is also used for digital communication with labs for the design and fabrication of Invisalign clear aligner therapy, custom porcelain bridge and implant restorations fabrication, as well as night and daytime occlusal guards to protect from clenching and grinding.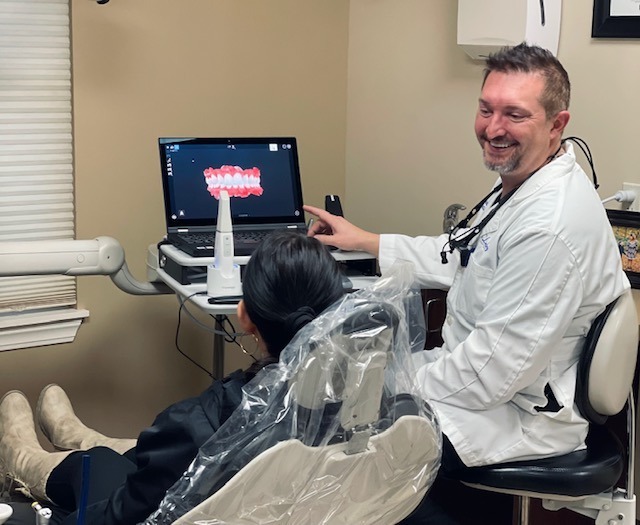 Extraoral Camera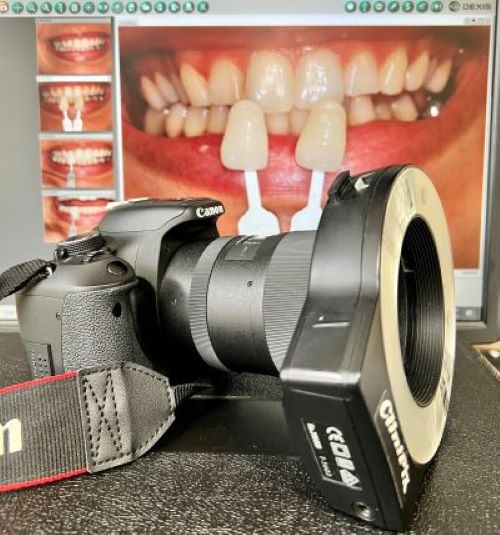 CariVu Camera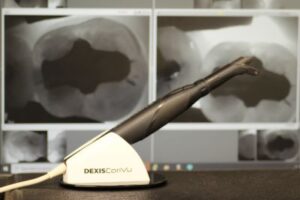 Sopro Care Intraoral Camera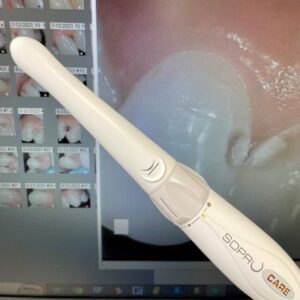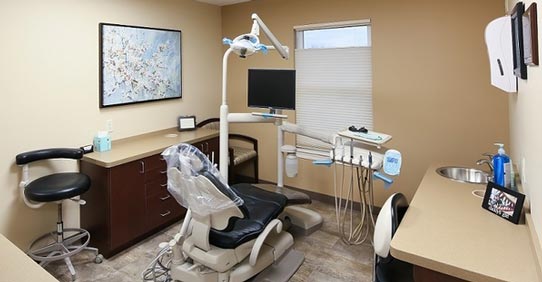 Request An Appointment
You are invited to contact our friendly Medina and Seville dentistry practice today and schedule your next dental cleaning, cosmetic dental assessment, or restorative dentistry needs. Dr. Joseph Landry II and our talented dental team welcome you to join our dental family and experience the genuine Landry Family Dentistry difference! Smiles of all ages are welcome!