Teeth Whitening
Medina & Seville OH
Medina and Seville Dentistry at its best
Teeth Whitening in Medina & Seville OH
Revitalize your smile with Landry Family Dentistry. Say goodbye to dull, discolored teeth that dent your self-confidence. Unlike over-the-counter whitening products laden with harsh chemicals, our professional teeth whitening in Medina, Ohio gently rewinds time, erasing years of discoloration. We understand that stained or yellowed teeth can hold you back, which is why we're here to unveil a healthier, more beautiful smile that radiates your inner glow. Choose Landry Family Dentistry and let your confidence shine through.
We Provide Complete Guidance
Our 4-Step Teeth Whitening Process
Step 1 – Consultation:
The initial consultation begins with a thorough evaluation of your oral health, after which we discuss your desired outcome. We will explain the teeth whitening process, address your concerns, and develop a customized treatment plan tailored to your needs.
Step 2 – Whitening Procedure:
Once you're all set, the dentist will apply a professional whitening gel to your teeth. The gel contains active ingredients that break down the stains and discoloration on the enamel.
Step 3 – Monitoring and Adjustments:
We monitor your progress throughout the treatment to ensure optimal results.
Reverse Years of Staining with Our Professional Teeth Whitening Treatment
Landry Family Dentistry utilizes the latest technology and advanced whitening products to remove years of staining and turn back time for your smile. Our safe and effective professional teeth whitening procedure is simple and only requires one visit to our office.
Dr. Landry will monitor your progress throughout the procedure to ensure your teeth are in excellent condition. Your dedicated dental care team will also provide you with the necessary instructions and tools to maintain your new, brighter smile.
With our expertise and advanced whitening technique, you can enjoy the following benefits:
Why Choose Landry Family Dentistry for Teeth Whitening?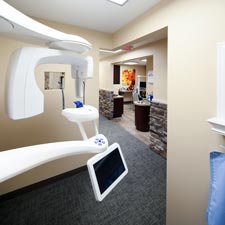 Who Can Benefit from Teeth Whitening?
Those with Discolored Teeth
If your teeth have become yellow or stained over time due to aging, lifestyle habits, or certain medications, teeth whitening can effectively remove these stains and restore their natural brightness.
Attending Special Occasions
If you are planning to attend an important event, such as a graduation, class reunion, wedding, or job interview, teeth whitening can give you a radiant and confident smile that leaves a lasting impression.
If You Need a Boost in Self-Confidence
A bright smile can significantly impact your self-esteem. An enhancement in the whiteness of your teeth will help you feel more confident and comfortable in social and professional interactions.
Requiring Maintenance After Orthodontic Treatment
If you have recently undergone orthodontic treatment, such as braces or aligners, teeth whitening can provide the finishing touch, giving you a beautifully aligned and white smile.
Teeth Whitening Post-Care Instructions
Our teeth whitening treatments are safe and effective,  it is essential to follow the post-care instructions include:
Avoiding foods, beverages, and activities that can stain your teeth. Avoiding smoking and tobacco products for the next 48 hours.

Brushing with a nonabrasive toothpaste twice a day, flossing daily, and using mouthwash after meals.
We also recommend scheduling regular checkups to monitor your oral health. Dr. Landry and our team will happily answer any questions you may have about your treatment and provide ongoing support.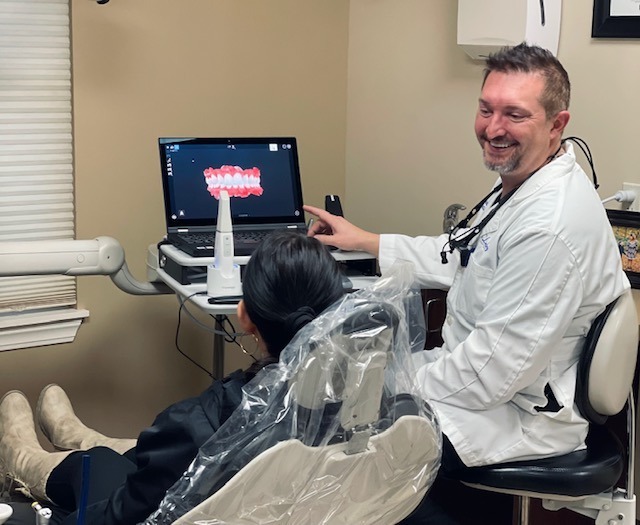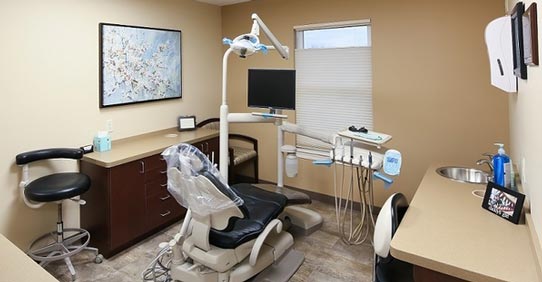 Request An Appointment
You are invited to contact our friendly Medina and Seville dentistry practice today and schedule your next dental cleaning, cosmetic dental assessment, or restorative dentistry needs. Dr. Joseph Landry II and our talented dental team welcome you to join our dental family and experience the genuine Landry Family Dentistry difference! Smiles of all ages are welcome!